brevard county bail bonds, brevard county bail agency, brevard county bail bondsman, brevard county bail bonds service
Most Recommended Brevard County Bail Bond Company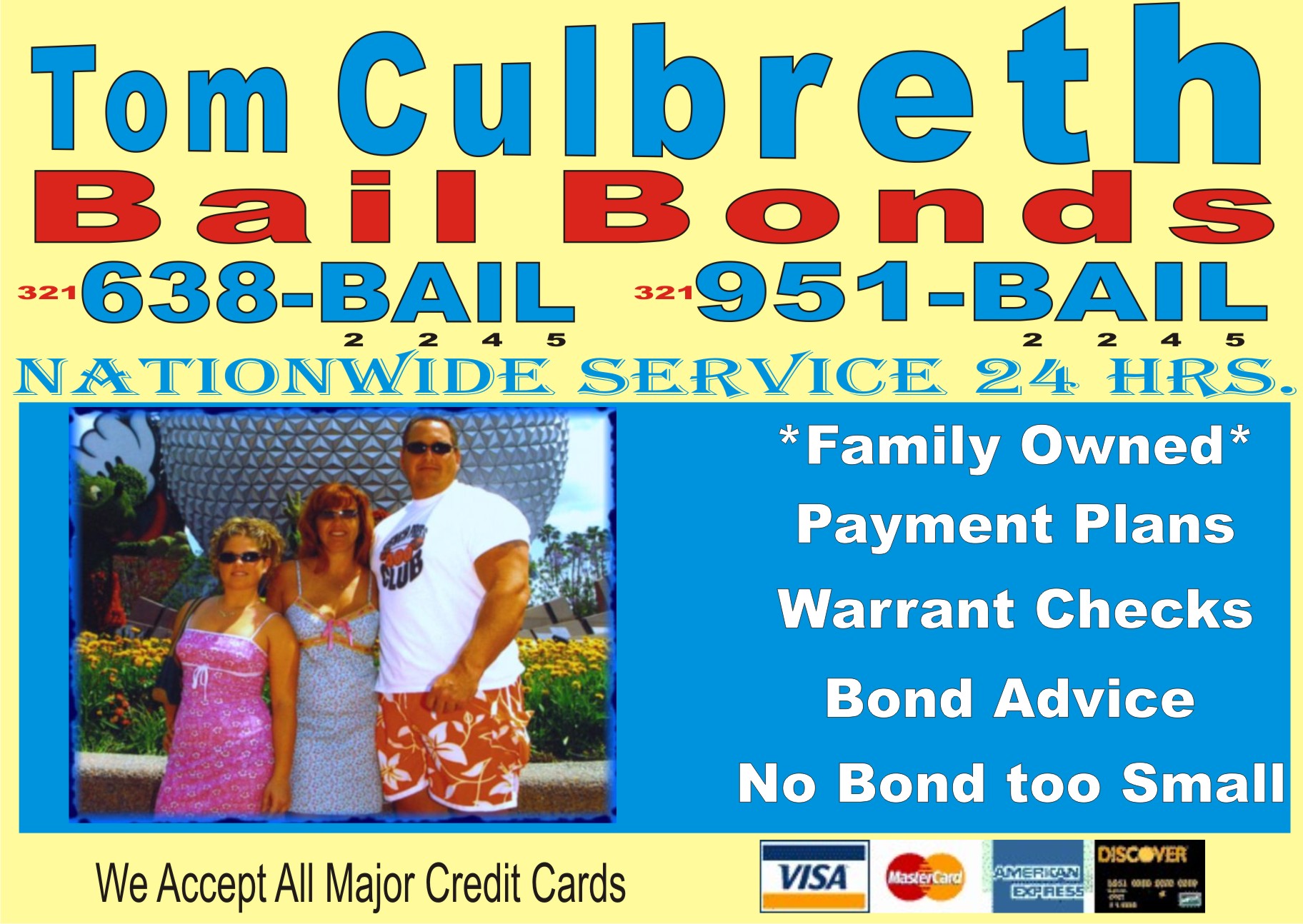 HOME
Bond Info
Questions
Links
Contact Us

Call us first and our Brevard County bail bond agents will be happy to assist you in the bail bond process. Don't try and navigate the justice system on your own when you don't understand their process. You will get straight answers from our Brevard County bail bond agency! If you need help or information regarding bail bonds, call us now. Our bail bond agents will do everything possible to help you post a bail bond for your loved ones and friends. We have been serving Brevard County for over 25 years. We are the oldest family owned Brevard County Bail Bonds Agency. No collateral required in most cases, just call us for answers.
We answer our own phones and never use an answering service. When you call our office you will be speaking to a bail bondsman that can answer your questions.
Please click on the icons below for any bail bond paperwork that you may need. Thank you.





DEFENDANT APP. IND. APP./INDEMNITY PROM. NOTE C/C AUTHORIZATION ADDRESS CHANGE
---

** Founding member of the Brevard Bail Owners Association **
5076 N. U.S. Hwy. 1, Cocoa